LaunchYU Coaching
Looking for customized support to take your startup to the next level? LaunchYU Coaching is designed to support high potential entrepreneurs by offering one-on-one mentorship services throughout the year.
Our seasoned coaches are available at the York University Keele campus each week to help you reach important venture milestones. If accepted into the program, you will be assigned a lead Coach who will work with you over the next four months to provide valuable, critical and insightful feedback that will help you bring your idea to life. Learn more about the program below.
What are the Benefits?
Personalized feedback
Coaches are seasoned experts in their fields
Develop relationships with experts who can help take your business to the next level
Access to new networks through Coaches and program staff
Solve problems and accomplish milestones at an accelerated pace
Who are our Coaches?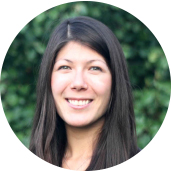 Aïko Thurlow
Aïko is the founder and CEO of InFounders, an organization that runs masterminds for entrepreneurs. She is also the Program Director for SHAD, an award-winning enrichment and entrepreneurship program for youth.
Aïko has been active in the New York and Toronto startup space, building her own ventures and mentoring entrepreneurs. She is closely knit to the local startup community, lecturing at universities, speaking at meetups, and participating in the organization of events such as Propelify (one of the largest NY innovation events), Startup Weekends, and the Women Techmaker Conference. She is also a startup mentor and the founder of Toolmuse, a tech startup.
She previously worked as a consultant with Accenture as well as in banking, with a special focus on small businesses.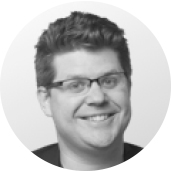 Chris Carder
Chris Carder is a Serial Entrepreneur with more than 20 years of experience in the Digital/Technology Sector and a sought-after Startup Advisor, Investor and Advisory Board Member.
Chris serves as the Entrepreneur in Residence with Schulich School of Business & organizes The Schulich Startup Night Competition (now in its 10th Edition).
Chris also serves as Board Chair of Kinetic Companies (holding interests in startups such as Kinetic Commerce, AdvisorStream, Wirkn, SkyMotion and Massive Damage).
He is the past President & Co-Founder of ThinData (Canada's largest email marketing services provider) - acquired by TC Media (Transcontinental) in 2018. His Volunteer work in the Non-Profit Sector includes serving as Chairman of the International White Ribbon Campaign & he has been recognized as the Canadian New Media Awards Volunteer (and Employer) of the Year.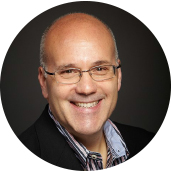 Elliott Atkins
Elliott is Co-founder of Opilio Labs, a new company capitalizing on the growth and excitement around the Internet of Things.
His passion for entrepreneurship and education allows him to split his time between helping organizations grow their people and revenue and developing our leaders of the future. Elliott is also a Professor in the School of Marketing at Seneca College focusing on Sales, Marketing and Entrepreneurship. He currently helps young entrepreneurs start and grow their new businesses as a Business Coach and Lead Mentor at HELIX, Seneca's on-campus business accelerator program.
Elliott founded and built a place-based media business, AddMirror, which has grown to include locations in Montreal, Toronto, Calgary and Vancouver. He has over 10 years of experience working with Agencies and brands across Canada. Prior to founding AddMirror, Elliott held sales and sales leadership positions at leading technology companies including Microsoft, Dell and Sprint.
Elliott holds an MBA in Marketing from the Schulich School of Business and a BASc in Electrical Engineering from the University of Waterloo.
Want to be a part of this unbelievably unique program?
Fill out the application form. Please note that we have limited space and only accept a limited number of applicants.